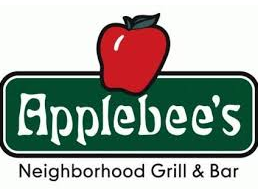 CASE STUDY CLIENT: APPLEBEE'S
SITUATION Traditional ad messages go unnoticed by hungry people focusing on where to have
lunch.
Like most casual dining and fast food restaurants, Applebee's is usually situated in a cluster of other
establishments, which makes for a fiercely competitive environment. Unlike the dinner crowd that
usually puts more thought into choosing a place to eat, the lunchtime crowd tends to be more
spontaneous and impulsive. Whether walking or driving, this target audience is focused on where to
eat, often oblivious to peripheral advertising mediums.
CHALLENGES
Increase lunchtime traffic and sales for Applebee's.
• Generate attention to Applebee's offer in a saturated market. • Engage potential customers at the
moment they are deciding where to eat lunch.
• Influence them that Applebee's has the best lunchtime value. • Train brand ambassadors to
effectively deliver the advertising message and answer questions.
• Coordinate street or guerrilla advertising efforts with agency-directed media campaign.