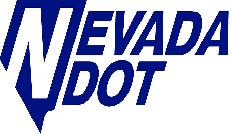 ZERO® FATALITIES PROGRAM
SITUATION
People visiting party towns like Reno and Las Vegas are more focused on having fun
than on safety. They need a reminder to choose a designated sober driver who is
responsible for the safety of everyone in their group.
The Nevada Department of Transportation (NDOT) wanted to promote its ZERO®
Fatalities program to encourage people to be safe by choosing a designated sober
driver. The NDOT's advertising agency designed a
cool, creative booklet that recommends how to
have fun when you're the designated driver.
Ayden's job was to get that booklet into the hands
of the right people, explain the program in a fun
way and encourage people to choose a designated
sober driver, because even "buzzed" driving is
drunk driving.
CHALLENGES
The real challenge is to convince people in these
party towns that someone in their group should
step up to the plate and volunteer to stay sober and
do the driving for the group.
The "preaching" approach usually does not work,
especially with young people. The "fear" factor is
equally ineffective. Young people respond better to
a friendlier, "fun" approach.
In this open environment, an ambassador, one-toone
program is more effective than most other media, including outdoor advertising. It's
more personal, more immediate and proactive. Ambassadors actively look for their
target audience and engage them. The following plan of action was deployed.
Generate attention about the NDOT booklet for designated sober drivers.