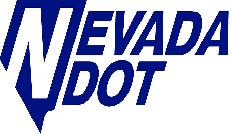 BRAND
NEVADA DEPARTMENT OF TRANSPORTATION
ACTIVATION
(NDOT) ZERO® FATALITIES PROGRAM
MARKET
LAS VEGAS AND RENO, NEVADA
SITUATION
People visiting party towns like Reno and Las Vegas are more focused on having fun than on
safety. They need a reminder to choose a designated sober driver who is responsible for the
safety of everyone in their group. The Nevada Department of Transportation (NDOT) wanted
to promote its ZERO® Fatalities program to encourage people to be safe by choosing a
designated sober driver. The NDOT's advertising agency designed a cool, creative booklet
that recommends how to have fun when you're the designated driver. Ayden's job was to get
that booklet into the hands of the right people, explain the program in a fun way and
encourage people to choose a designated sober driver, because even "buzzed" driving is
drunk driving.

CHALLENGES
The real challenge is to convince people in these party towns that someone in their group
should step up to the plate and volunteer to stay sober and do the driving for the group. The
"preaching" approach usually does not work, especially with young people. The "fear" factor is
equally ineffective. Young people respond better to a friendlier, "fun" approach. In this open
environment, an ambassador, one-to- one program is more effective than most other media,
including outdoor advertising. It's more personal, more immediate and proactive.
Ambassadors actively look for their target audience and engage them. The following plan of
action was deployed. Generate attention about the NDOT booklet for designated sober
drivers. When given the opportunity, explain how and why the booklet is fun. Try to get a
commitment from someone in the group to be a designated sober driver. Encourage the
designated sober driver to have fun by drawing their own funny face character and uploading
it to Facebook.
SOLUTION
Organize three teams, each with a team leader, to hit the hot spots in Las Vegas and Reno
between 6 p.m. and midnight. These venues included the Las Vegas Motor Speedway, Town
Square, Boulder City Jamboree Celebration, the Three Days Grace Concert at Fremont, the
Lake Las Vegas Car Show and the District at Green Valley Ranch. Team leaders chosen
were familiar with the Las Vegas and Reno areas and could help scout out and identify high
traffic areas. Parents were particularly happy that the Ayden teams were there to encourage
groups to designate a driver. Bar owners also expressed their appreciation for the teams.
Young people were very receptive and could relate to this fun approach, especially with
engaging ambassadors who delivered a vital message without preaching at them. To draw
attention, the teams were custom dressed with branded t-shirts. Team members were at least
24 years old and could relate well to the young crowd.

RESULTS
Street Team distributed 12,000 Zero Fatalities Brochures
3 Teams = 9 brand ambassadors + 3 market leads
3 on-call brand ambassadors
0% No Shows