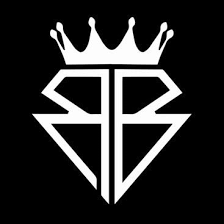 BRAND
Royal Blood
CHALLENGE
(Promote two performances by Royal Blood in New York City on a
limited budget)
Royal Blood aimed to create awareness of 2 separate performances at different
venues in the crowded New York City markets. Without a large-scale advertising
campaign or established prominence in the United States, Ayden was asked to
deploy a comprehensive guerrilla marketing strategy to engage and educate with
prospective customers on the ground without breaking the bank. The unique
challenge of having two shows in both Manhattan and Brooklyn meant this
program needed to be executed flawlessly to educate music fans of the Royal
Blood's arrival from across the pond.
SOLUTION
(Activate the Royal Blood brand through Wild Post guerrilla poster
placement)
Ayden Activation Group developed a marketing campaign that deployed 2 Royal
Blood Street Team members using Wild Posting activation.
Ayden activation coordinated every aspect of the program from start to finish
including on the ground efforts and media runs. Staff was given a thoroughly
researched list of Hot Spot areas to maximize return on their 5 hours worked per
day. Locations included construction walls, transit areas, and busy locations with
large amounts of pedestrian traffic and high visibility.
RESULTS
Ayden's carefully planned campaign allowed for 500 posters to be creatively
placed in non-traditional locations throughout the New York City Metro that
encouraged consumer engagement, social media coverage, and an overall
presence that could not be achieved with other forms of advertising. Both Royal
Blood shows experienced a high turnout.
A full recap detailing location scouting and team member routing was returned to
the client along with photographs, location lists along with consumer comments.
STATS
500 Wild Posters
2 Staff
35 Locations