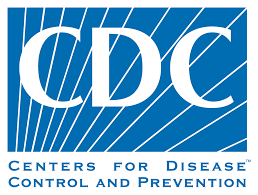 MARKET
Albany, GA,  Alexandria, LA,  Biloxi, MS,  Beckley, Bluefield Oak Hill, WV,  Bowling Green, KY, Charleston-Huntington, WV, Evansville, IN, Greenville/Greenwood, MS, Lafayette, LA, Lake Charles, LA, Lexington, KY, Lima, OH, Louisville, KY, Monroe, LA, El Durad, AR, Paducah, KY,  Cape Giradeou, MO, Parkersburg, WV, Terre Haute, IN, Kingsport, Johnson City, Bristol, TN, Tulsa, OK, Wheeling, Steubenville, WV, Youngstown, OH, &  Zanesville, OH
CHALLENGE
Ayden Activation ambassadors were deployed by The Center for Disease Control and Prevention (CDC) to help educate the citizens in 25 markets in America's heartland about the dangers of smoking by displaying hard-hitting posters in high-traffic public places. Locations included VFW halls, community centers, libraries, airports, post offices, bus and train stations to name a few. Here's the kicker — many of the cities are in the heart of tobacco country… places like Paducah, KY; Oak Hill, WV; and Bristol, TN; where tobacco is king. Getting permission to display anti-smoking posters took persuasive ambassadors who could win over facility decision makers in a short time. This required great presentation, communication, and negotiating skills.
SOLUTION
Hire and train 48 field representatives in a two week period before launch.
Custom reporting portal that provided client with activation data in real-time.
TIMING
MEDIA
4,500 (11″x 17″) posters
48 brand ambassadors 
RESULTS
48 trained brand ambassadors
4,500 posters installed at 2,250 + locations
Posters displayed in high-traffic areas for 2 months.
Increase in calls to the 1-800-QUIT-NOW call of action number.
0% No Shows