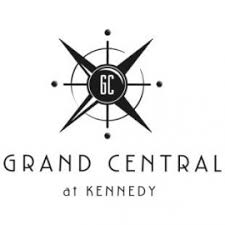 BRAND
Grand Central at Kennedy                                   
The Idea
In the ever-growing city of Tampa, Florida, Grand Central at Kennedy wanted a way to make
their community stand out. The concept was to reach their target audience consistently, on a
day to day basis. They wanted a medium that would be durable, creative and memorable, not
to mention easy to duplicate and place around town. Grand Central was looking for a team
that was able to bring creativity and function together to approach a classic campaign with a
new twist. AAG was chosen based on our ability to think outside the box, plan strategically
and our extensive experience with guerrilla marketing.
The Manpower
To create a message that was easily replicated yet still memorable, AAG came up with the
idea of water stencils. To maximize the effect, we scouted 30 different locations around
Tampa, choosing destinations that would see the most amount of foot traffic each day.
Locations were extremely varied, including dog parks, cinemas, banks, parking garages, busy
intersections and more. Once locations were scouted, AAG started sketching the design of
the stencils, ultimately deciding on a size of 4' x 4' and big block letters, so the ads could
attract attention from farther away. Once the stencils were designed, AAG sent out two
experienced pressure washers to stencil Grand Central's message around Tampa.
The Results
In total, 30 locations were stenciled in downtown Tampa. At the end of the campaign, Grand
Central saw an increase in brand engagement as well as an overall increase in
brand recognition.