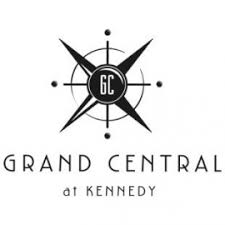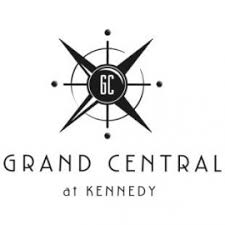 Brand: Grand Central at Kennedy Market: Tampa, Florida
Media: Water Stencils
Activation Brief: Grand Central at Kennedy wanted to stand out in the bustling city of Tampa, Florida. They sought a creative and durable way to consistently reach their target audience on a daily basis. The challenge was to find a medium that would leave a lasting impression while being easy to duplicate and strategically place around town. To bring a fresh twist to their marketing efforts, Grand Central partnered with Ayden Activation Group (AAG), known for its innovative guerrilla marketing solutions and strategic planning.
Execution: Working in collaboration with Grand Central at Kennedy agency, AAG implemented a Water Stencils campaign in Tampa. Scouting 30 high-traffic locations across the city, including dog parks, cinemas, banks, parking garages, busy intersections, and more, AAG strategically placed 4' x 4' water stencils with bold block letters. This size and design allowed the ads to catch attention even from afar. The stencils were expertly placed by two experienced pressure washers, making Grand Central's message visible throughout Tampa.
Results: The Water Stencils campaign covered 30 locations in downtown Tampa, resulting in increased brand engagement and overall brand recognition for Grand Central at Kennedy. The creative approach of water stencils effectively captured the attention of the target audience and provided an impactful marketing solution that set Grand Central apart from its competitors in the city.