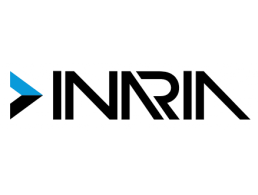 BRAND
INARIA
MARKET
Blair, Minn
CHALLENGE
When a global brand like Inaria hosts the 30th Annual Schwan's USA Cup, you send in Ayden
Activation, the first-string brand ambassadors to represent the company and assist the 9-day event.
Attracting over 1,000 teams from 17 states and 17 countries, it's the largest youth soccer tournament in
the Western Hemisphere. This was the first retail footprint into the United States for Toronto-based
designer and manufacturer of soccer equipment. It was also the ideal venue to showcase its new soccer
line. There's only one word to describe how it went down: "GOALLLLLLLLLL!
SOLUTION
Ayden Activation's strategy was simple — use experienced ambassadors who were already raving
soccer fans, people who knew the game, the teams and the rules. And whose infectious excitement
would energize crowds to participate in all the thrilling events. Ayden Ambassadors manned the human
foosball game, soccer tennis game, the branded pop-up tents, sports expo, clubhouse and the huge
dome. They distributed t-shirts, handed out water bottles and souvenirs, ushered fans throughout the
stadium and grounds, and drove traffic to INARIA retail store. Training taught the team to be safety
conscious at all times and to spot potential situations before they turned into real problems. Elements
Seven brand ambassadors, distribution of premiums, crowd coordination and control, soccer tennis and
foosball stations.

RESULTS
Ayden Activation's team help make the USA Cup even more of an event to remember than it already is.
The excitement and participation level was off the charts! Event goers were made to feel that Inaria
was a major player in the world of soccer. Ayden Activation Ambassadors engaged the public and
made them feel like they were truly a part of this awesome event and not simply spectators.