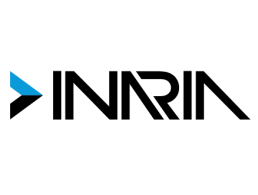 Brand: Inaria
Market: Blair, Minn
Event Staff: 7 Brand Ambassadors, 1 Team Lead
Activation Brief: Inaria, a renowned global brand specializing in soccer equipment, seized the opportunity to showcase its new soccer line at the 30th Annual Schwan's USA Cup in Blair, Minn. As the largest youth soccer tournament in the Western Hemisphere, with over 1,000 teams from 17 states and 17 countries, the event provided a prime platform for Inaria's first retail presence in the United States. To create an impactful presence and engage the vast audience, Inaria partnered with Ayden Activation Group to implement an exciting and memorable activation strategy.
Execution: Ayden Activation Group carefully selected and trained a team of 7 passionate and knowledgeable Brand Ambassadors, led by 1 experienced Team Lead. These soccer enthusiasts manned various interactive stations throughout the 11-day campaign, including a human foosball game, soccer tennis, branded pop-up tents, sports expo, and clubhouse. They also distributed branded t-shirts, water bottles, and souvenirs to event goers, encouraging active participation and driving traffic to the Inaria retail store. Safety was paramount, and the team was trained to handle crowd coordination and control, ensuring a smooth and enjoyable experience for all attendees.
Results: Ayden Activation's team of Brand Ambassadors and their engaging activation activities amplified the excitement of the 30th Annual Schwan's USA Cup. Event goers felt a strong connection with Inaria, perceiving the brand as a significant player in the world of soccer. The infectious enthusiasm of the Brand Ambassadors fueled participation and involvement from attendees, making them feel like an integral part of the event rather than mere spectators. Inaria's presence left a lasting impression on participants, enhancing the brand's reputation and solidifying its position in the soccer market.
Conclusion: By combining the power of experiential marketing with the passion and knowledge of the Brand Ambassadors, Ayden Activation Group successfully elevated Inaria's brand presence at the 30th Annual Schwan's USA Cup. The seamless execution, strategic engagement activities, and the team's genuine passion for soccer created a memorable and immersive experience for all participants. Inaria's debut in the United States market was marked by a resounding success, setting the stage for continued growth and success in the world of soccer equipment and apparel.