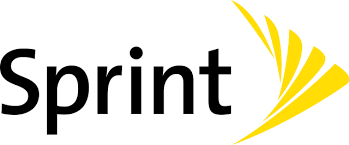 BRAND
Sprint
CAMPAIGN
Save With Sprint
THE IDEA
In order to differentiate themselves among their competitors in the wireless network market,
Sprint Network knew they had to shake things up. Sprint was looking for a partner with robust
experience in street-style marketing in order to hit the ground running with their Switch and
Save promotion, which allowed customers to save 50% on most Verizon, AT&T or T-Mobile
rates. They wanted a team that was able to create awareness, drive in store in sales and
educate consumers of Sprint's plans and other phone offerings. Ayden was chosen based on
our full-service, personalized approach to guerrilla marketing.
THE MANPOWER
AAG formed an elite team of brand ambassadors specifically for Sprint, educating them in
Sprint's offered services, general wireless network market knowledge and specific details of
the Switch and Save promotion. The team was then spread out around town, wearing Sprint                                                                                                                                                          t-shirts and strategically placed near each Sprint store to drive store traffic and in-store
purchases. While on the street, each brand ambassador distributed flyers and engaged with
potential Sprint customers, ensuring they were informed before they reached a Sprint
location. Combined with the national advertising campaign, the brand ambassador team
helped reinforce the Switch and Save promotion throughout the city.
RESULTS
Ayden's brand ambassador team was able to measure activation in real time, through a
reporting application. During the times the team was on the street, promoting the Switch and
Save brand, in-store traffic increased along with in-store purchases and overall customer
engagement with the Sprint brand. Customers walked away with knowledge of Sprint's data
plans and were able to save 50% when they decided to make the switch, creating a win-win
situation for both them and Sprint Network.